High Performance Learning schools can be in any country, for any age, offering any curriculum. They all vary by size, location and context, but are united by a common belief that high performance should be a reality for the many and not the few.
From locations as diverse as Derby, Dubai, Peterborough, Tokyo, London and Mexico, some of our schools join us already achieving highly, whereas others aspire to be. No matter what their starting point, all of them are looking to demonstrate their ability to provide an exceptional level of education for their students, using the HPL philosophy and framework to enable them to reach high levels of academic performance. There are various ways in which schools can work with us - the HPL Programmes section provides more information.
---
Doha College
Doha College is one of the leading British curriculum schools in Qatar, offering an outstanding education to students between the ages of 3 and 18. Their delivery of a world-class education was recognised when they were the first school in Qatar to be accredited under the new Council of British International Schools (COBIS) Patron's Accreditation and Compliance Scheme in May 2017, as well as the first school in the world to be honoured with the High Performance Learning accreditation in June 2018.
GEMS Royal Dubai School
GEMS Royal Dubai School has a bespoke learning model (The RDS Learning Wave), complemented by a Concept Curriculum ensure a holistic approach where students develop webs of information rather than memorising straight facts. Their talented and dedicated teaching team focus on the whole child, with their intellectual, emotional, social, physical, artistic, creative and spiritual potential being developed alongside academic knowledge.
Pate's Grammar School
Pate's has a long tradition of providing students with a free first-class education, regardless of their background. They are among the schools at the very top of UK's national league tables for their outstanding exam results. Founded back in 1574, the co-educational grammar school cherishes and treasures their rich tradition, yet they are also known both regionally and nationally for being forward-thinking and leading the way with educational developments.
St Mary's School
Set in the heart of Cambridge, St Mary's School values, support, and inspire their students. As a Mary Ward School, Christian values such as integrity, justice, hard work and freedom sit at the heart of their forward-looking education. Drawing on the psychology of Intrinsic Motivation, their approach encourages students to discover what motivates them. They learn because they enjoy it. Driven by an internal sense of achievement, young people take responsibility for their own behaviour and future.
Castle Hill Primary School
Castle Hill Primary School's motto "Aiming for Excellence" and "Manners Matter" captures the essence of their key aims. They wish to provide the best for their students in a disciplined, hardworking and, most importantly, happy environment. Their ethos has continually been cited as "outstanding" by numerous external assessors. This is due to a dynamic, productive and very close relationship with their school community.
Jumeirah College
Founded in 1999, Jumeirah College is renowned for providing an outstanding holistic education. As a college, they have a strong focus on academic progress and achievement and, for the significant majority of their students, continuation to university is their chosen route. At Jumeirah College, students work in an environment where they are stretched, challenged and have their expectations raised to achieve demanding targets.
GEMS Jumeirah Primary School
GEMS Jumeirah Primary School provides first-class education based on the English National Curriculum. Located in Dubai's most prestigious residential area, their facilities provide a bright, well-resourced environment for their students. During these formative years, they aim to create a nurturing environment that enables their children to discover their potential and possibilities. They want them to become fulfilled and rounded adults who will make a positive contribution to the world in which they are growing up.
GEMS Wellington International School
GWIS strives for academic attainment and personal wellbeing, for creating a supportive and inclusive community while also celebrating individual successes and for a fulfilling education that endures long after examination results have been published. They aim to encourage intellectual curiosity, independent thought and effective learning habits. They encourage pupils to be dynamically intellectual and culturally creatively, so by the time they leave Sixth Form, they are prepared for the expected, but can also tackle the unknowns.
Sydenham School
Sydenham has a long tradition of educating girls, often pioneering innovation and development. They believe that creativity inspires, evokes learning and enables students to make connections across subjects, between their school and other schools, as well as the local community and the wider world. They want their students to feel empowered to make their own decisions and to be confident and motivated to learn, to perform and make things happen.
British School Muscat
British School Muscat is a dynamic, thriving and successful school that encourages a relaxed and purposeful atmosphere. To prepare their pupils for the challenges and opportunities that lie ahead, they value learning that focuses on high performance, healthy living and well-being, character development and global citizenship. Their GCSE results place BSM in the top 3 British International Schools in the Middle East and the top 5% of independent and state schools in the UK.
Bedford Girls' School
Bedford Girls' School is a forward thinking independent day school for girls aged 7-18. Life at the school is vibrant and engaging as they seek to ignite interests and passions, and stimulate the intellect within each student. Their educational model focuses on embedding a wider set of attributes, developing open-minded students who have the self-confidence and skills to grasp opportunities and challenges.
The British School Alexandria
The British School is a not-for-profit school which believes in providing a personalised education for students as they recognise that every child is unique. They have a track record of excellent academic success. However, they also place a strong emphasis on both developing those personal qualities which our students will need in their adult lives, and on their different talents. To support this wider development, they offer an extensive range of after- school activities, community initiatives and holiday programmes.
Wakefield Girls' High School
WGHS is a vibrant, friendly school which nurtures girls' confidence and self-esteem. Girls experience a vast wealth of opportunities inside and outside the classroom during the ages of 11-18 years while pursuing excellent academic foundations for the future. Their curriculum is tailored and personalised to meet the needs of the girls in their care and offers academic aspiration in a supportive environment in which girls understand their next steps and are active and independent in their learning.
St Lawrence College
Founded in 1879, St Lawrence College provides a first-class education for boys and girls from 3 to 18 years. They ensure pupils attain their best academically while preparing them for life in a rapidly changing global society. Modern facilities combined with traditional values based on our Christian roots draw out the talents of each pupil. Strong pastoral care, high-quality teaching and a great emphasis on extra-curricular activity make this an exceptional community in which to live and learn.
Mounts Bay Academy
Through a combination of our leading-edge pastoral care and High Performance Learning programmes students at Mounts Bay gain access to a world of opportunity and experience. They are a learning community that aspires for success, convinced that everyone has the ability to learn at the highest level. They believe that all young people are "Grade A" students with their role is to nurture the very best in each person by identifying their strengths and talents and removing any barriers to learning.
Sir William Borlase's Grammar School
Sir William Borlase's Grammar School in Marlow, UK, will soon be celebrating their 400th birthday. Their school has a contagious enthusiasm for learning across all subjects which extends beyond the classroom through independent project groups, academic clubs and societies. In this environment their young people thrive, developing new experiences, growing into confident contributors and leaders and building lifelong friendships.
Albany Academy
Albany Academy a highly successful school, with a 50-year history and excellent reputation for serving the children of Chorley, UK. Their success is built on a relentless pursuit of excellence and maintaining the highest expectations. Within their nurturing community, they recognise that success is built on effort, a 'can do' attitude, ensuring the little things are done well. Everyone sets themselves the highest expectations and maintains a hunger for improvement.
GEMS Wellington Academy-Al Khail
Opened in September 2013, GEMS Wellington Academy-Al Khail is an international world-class school dedicated to fostering a passion for excellence in learning and in life. The school expects that all students aim to excel and make significant progress well beyond age-related expectations. Children learn in inclusive and creative learning environments that encourage independence, challenge, curiosity and choice.
Brooke House College
Brooke House College, a unique and successful co-educational independent boarding and day school in Market Harborough, the heart of England. Their community is caring, diverse and inspiring to encourage and empower learners with passion and purpose.
Denstone College
Denstone College believes that school should be a transformational, inspirational, life-changing experience where children grow into young adults ready to contribute to the world. The College was founded in 1868 by Nathaniel Woodard, as an independent school with the aim of providing education based on sound principle and sound knowledge, firmly grounded in the Christian faith
Broadlands Academy
At Broadlands, their vision is to inspire our young people to set themselves remarkable and aspirational goals based on their unique skills, talents and dreams.
Fowey River Academy
Fowey River Academy aims to develop global citizens who reject selfishness and who care for the planet, their nation, their community, their family and friends, their neighbours, strangers and themselves. They believe that everyone is capable of exemplary levels of performance by modelling success and removing ceilings to achievement. The school is open to new ideas and multiple perspectives as problems arise and solutions are sought.
GEMS Cambridge International School
GEMS Cambridge International Schools have a proven track record of success in both academic and extra-curricular activities. GEMS Cambridge International Schools produce results that are significantly above the UK national average, year after year. Their vision is to provide an outstanding world-class education for all their students and aim to promote a culture of inclusion, ambition, challenge, support and achievement for all.
Cambridge International School Dubai
Cambridge International School Dubai is a Foundation Stage to Year 13 School, teaching the National Curriculum for England. They put their talented and diverse young people together with skilled and dedicated adults, with support from engaged and committed families to create extraordinary results. They aim to provide students with a thorough preparation to face the modern world.
GEMS Founders School - Dubai
GEMS Founders School - Dubai, is a National Curriculum for England School located in Al Barsha South. Their core pillars are mindfulness, character and languages with cultural awareness build on their mission: "Together we inspire creative, mindful learners who value diversity, support one another and strive for success."
GEMS Founders School - Al Mizhar
GEMS Founders Al Mizhar aims to provide a world-class value for money educational experience for all their students. They teach the National Curriculum for England enhanced by a vibrant extra curriculum activities programme. Their focus is on meeting the needs of their learners so that they're equipped with the learning skills and knowledge needed for them to be successful and capable of embracing the challenges of an ever-changing world.
Holy Trinity Academy
Holy Trinity Academy is a Christian community that has the highest of expectations of all students and is fully committed to preparing students for all aspects of life beyond school. They want students to be excited by their learning opportunities and offer a successful enrichment programme that provides an ever-increasing range of activities for students to experience beyond the curriculum. Rooted in the message of the Gospel they are driven to provide the best standards in teaching and learning and pastoral support.
Harrow International School Bangkok
Harrow Bangkok is a school rich in tradition, both in Bangkok and as part of a family of schools dating back to 1572. They aim to offer the best holistic education across Southeast Asia. Education at Harrow Bangkok is inspiring, culturally rich, aspirational, and life-enhancing. Their graduates are quietly confident, curious, creative thinkers, who possess the skills and qualities to make a difference in the world and at the same time enjoy personal fulfilment.
Jack Hunt School
Jack Hunt School provides high-quality learning and teaching in a supportive and caring environment to develop the potential of each learner. They do this by creating personalised learning leading to enjoyment, success and achievement for all. They have a safe, healthy, orderly, sustainable and cohesive school community. They have a positive, proactive approach to innovation and continuous improvement for all.
King's College School La Moraleja
King's College School is dedicated to providing a High Performance Learning environment for all their children. Staff are dedicated to ensuring that pupils have opportunities to develop their independent learning skills with a strong focus on the explicit teaching of the ACPs and VAAs. They embed HPL into our planning, teaching and learning and also within their rewards system, as they celebrate a HPL prize giving at the end of the academic year.
King's College Murcia
King's College Murcia is a growing school where their children mature with them from 18 months to 18 years; learning and developing into the young adults of the future, with confidence and a multicultural perspective. They benefit from a first-class campus, well equipped to provide a stimulating environment to nurture their skills and talents, whether these be academic, artistic or sporting. This environment is enriched by dedicated teachers, delivering the British Curriculum through inspirational teaching.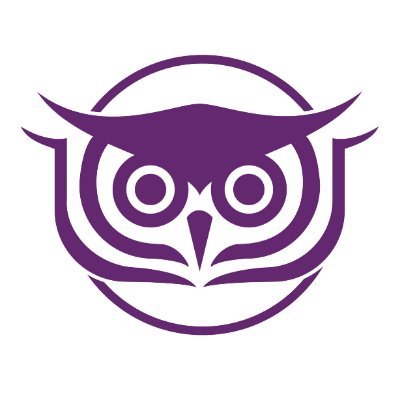 Leeds City Academy
They are committed to providing the best possible learning experience for all their students and believe that high standards of behaviour are fundamental to students taking full advantage of their learning opportunities and achieving their potential.
At Leeds City Academy teachers and students are on the same team. They share the same goal, for all their students to be successful. 
Maplesden Noakes School
At Maplesden, they believe in a collective sense of purpose. Every person associated with the Maplesden community should feel valued and supported. They believe that high expectations, accountability, risk-taking and mutual support go hand in hand and are the key elements of their community. They aim to make their students confident, outward looking and successful with an international mindedness which enables them to develop strong emotional resilience, empathy and understanding of their own and other cultures.
Chorley New Road Primary Academy
Chorley New Road Primary Academy was founded in 1896 and has a rich history within the community of Horwich. Their mission statement of 'Challenge, Nurture, Respect' underpins everything they do. Their children and staff believe that they can achieve whatever they set their mind to, in their safe, caring and happy school. They believe in developing all areas of the children that they have in their care. All their staff have high expectations for everyone and are proud of the relationships they have built with parents, carers and community, all centred on the same goal- the very best for all children.
Caroline Chisholm School
Caroline Chisholm is an oversubscribed, academically successful all-through (aged 4-19) school that strives to develop individuals into ambitious, highly successful, happy and resilient young adults.
Colton Hills Community School
At Colton Hills, learning comes first. Everything that they do directs their students back to the importance of learning, as they see it is pivotal to attaining well and having the best chances in life.
Simply put – It's About Learning.
ArtsEd
ArtsEd is one of the top Drama Schools in the UK. Expert performing arts training. Day School & Sixth Form.
Ravensthorpe Primary School
Ravensthorpe Primary School provides an exciting and vibrant learning community where everyone is valued and encouraged to 'explore, succeed and soar'. Students are inspired to explore and discover new skills and learning habits in a creative and safe environment. They encourage a positive attitude towards learning and help pupils work well with others to succeed in all that they do.
Reigate Grammar School
RGS provides the highest quality of education to girls and boys aged 11 to 18 in Reigate. Their main priority is to care for and support each child and nurture their unique blend of talents and abilities. Students flourish, enjoy their school days and are prepared for a happy and successful adult life. Their strong moral purpose prepares Reigatians to make the world a better place, aware of their advantages and with a strong sense of responsibility.
Sacred Heart High School
Sacred Heart High School is an 11-18 very high achieving Catholic comprehensive school for girls. Established by the society of the Sacred Heart, its mission and vision are underpinned by gospel values, a community of faith and tradition and the pursuit of excellence for all. The school prioritises a vibrant learning environment where all are valued and challenged to fulfil their unique potential, supported by high quality learning experiences and opportunities. Through this pupils are encouraged to take their place in the world as young women of faith and global citizens, confident in their abilities and talents and with the desire to make a positive difference.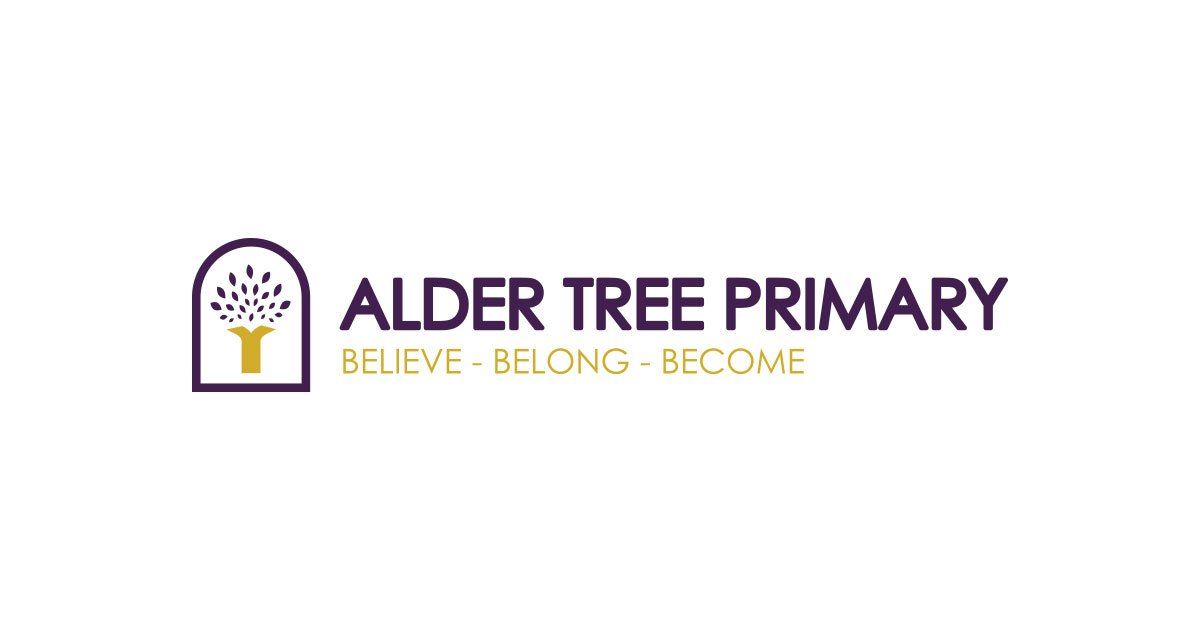 Alder Tree Primary
Alder Tree Primary Academy in Leeds, invite all children to Belong, Believe and Become.
Sir William Burrough Primary School
Sir William Burrough is a state-funded Academy serving the local communities of Tower Hamlets. In their classrooms, children and adults are alive with energy, passion and inspiration. In the 2018 SATs, they were in the top 1% of primary schools in England, with 100% of their Year Sixes achieving the expected standard or higher in all subjects.
Day Waterman College
Day Waterman College is committed to nurturing every child in its care; instilling in them confidence, a sense of self-worth and a passion for life-long learning. They are interested in educating the whole child, so that our pupils become thoughtful, confident, articulate, creative and caring individuals. At Day Waterman College they give our pupils numerous opportunities to discover and nurture individual passions. Day Waterman is a school characterised by constructive, caring and trusting relationships.
St Swithun's School
St Swithun's School aims to develop independently minded young women who show courage, compassion, commitment and quiet self-confidence. They also emphasise fun, life-long friendships and encouraging girls to embrace their inner eccentric. St Swithun's encourage their students to be active in the vibrant school community, which encourages them to question, to take on responsibility, and to plough their own furrow.
Westbourne House School
Westbourne House uses a broad range of subjects and experiences to spark the interest of every child and give them the opportunity and support to shine. In a kind and happy environment, they cultivate curiosity and reward initiative and enthusiasm. They help their pupils leave with the reasoning tools and forward drive they need to make confident and ambitious decisions on the way to their chosen future.
School of Research Science, Dubai UAE
The school was founded over 20 years ago to provide high-quality, British and Arabic education for the local and expatriate communities of Dubai. Over time, SRS Dubai has earned an enviable reputation as one of the finest international schools in Dubai and the UAE providing outstanding education from Early Years through to Year 13. They are a forward-looking school that never tires to push the boundaries to be the best that they can be. By definition therefore, they are always on an improvement journey to achieve and maintain world-class provision and quality of education.
King Edward VI Handsworth Wood Girls' Academy
King Edward VI Handsworth Wood Girls' Academy is proud to serve the community of Handsworth and North West Birmingham. They are a non-selective, comprehensive, thriving, diverse and academically successful school for girls aged 11-18. Regardless of their background or starting points, they expect all our students will achieve the highest academic standards. They also believe that if they equip their students with the universal values of scholarship, character and community it will serve them well at university, in training, the workplace and their lives.
The Edron Academy
The Edron Academy is a leading British-Mexican school which is committed to a modern and progressive education. Their students are global citizens, taught in a bi-lingual and bi-cultural context and are encouraged to be creative and self-assured future leaders. Throughout the educational journey, they promote a set of core values that help their students be empathetic, driven, respectful, optimistic and enterprising.
The Pearl Academy
The Pearl Academy is guided by its values of excellence, creativity, passion, respect and collaboration. They aim to empower the next generation to shape our future by delivering the highest standards of education and inspiring a love of learning. They aim to ensure that they develop the whole child, academically, physically, socially and emotionally through personalised learning, through carefully planned lessons and an enriched curriculum.
Tormead School
Tormead is a leading UK independent school for girls which is proud of its ethos of encouraging each pupil to develop her talents to the full in a happy, caring and supportive environment. The academic pace offers stimulus and challenge, but is combined with an excellent range of extra-curricular activities, enabling Tormead to offer a broad but balanced, progressive education.
Ellesmere College
Ellesmere College takes pride in the achievements of each and every student. It is a school that prides itself on being people centred, not stats obsessed, and a place where academic success is doing the very best you can. The focus is on the individual with a vision to help each student to pursue a wide range of experiences. Everyone is valued equally and encouraged to find their passion. Ellesmere takes academic achievement very seriously, as well as engagement in the arts, music, drama and sport - they work hard to guide students to manage their time well and maintain a balance so they can be the best they can be.
Stroud High School
Stroud High School is one of the leading state schools in the South West of England. A girls grammar school with a coeducational Sixth Form, it has a reputation for nurturing independence and fostering a sense of social responsibility. The curriculum is broad and vibrant. The community is dynamic and forward-thinking. Both are built on our values of respect, courtesy, honour and a desire to help others. Students, parents and staff are united by a belief in the strength of the human spirit, the brilliance of the human mind and, above all, that everything is possible.
Durham School for Girls, Doha
Durham School for Girls Doha opened in 2019 and is the first British all female girls' school and campus in Qatar. Drawing on the ethos and traditions of Durham School UK and Qatari Culture and Values, DSGD provides a well-rounded education building confidence of life and allowing each girl to be the best she can be. At Durham School they aim for their girls to feel supported and empowered to be ready for their future. This ethos was their motivation to become an HPL World Class School.
St Edward's Cheltenham
St Edward's Cheltenham comprises a Prep and Senior School educating children from the ages of 1-18. Together, the two Schools offer a strong and vibrant school community, based on Christian values, in which all children can thrive. Academically ambitious, a St Edward's educational experience prepares students to lead lives of consequence, to be community-minded, adventurous and resilient, never settling for 'good enough' for themselves or others.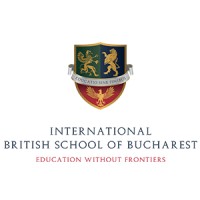 The International British School of Bucharest
International British School of Bucharest is a British school in Bucharest, Romania. The school was established in September 2000. They focus on providing high quality, individualised learning programmes for their students at IBSB and, as a forward-thinking school, have been quick to implement sound educational ideas that continue to improve the quality of teaching and learning, ensuring they remain at the forefront of international education.
Leeds East Academy
Leeds East Academy is a vibrant, diverse and welcoming school community that is currently making excellent progress towards securing its ambition of being not only an outstanding but world-class school within the next two years.
Leeds West Academy
Leeds West Academy care deeply about young people and believe that all of them can succeed at the highest level. Their job is to find the best way to support students in achieving to the best of their ability. They are proud of their values and try to express these through their work with young people.
Sheffield Private School
Harnessing the Excellence Within Each Student. With a strong community and a team of passionate educators, Sheffield Private School in Dubai offers an enriching educational experience designed to see each student excel.
Haileybury Astana
Following the success of Haileybury Almaty, the President of Kazakhstan asked for a sister school to be opened in the capital, Astana. With a modern interpretation of Haileybury's Quad and using a similar House system, Haileybury Astana opened in September 2011.
St George's Chapel, Windsor Castle
St George's is no ordinary school. Founded in 1348 to educate the choristers of St George's Chapel, Windsor Castle, we are steeped in heritage and tradition. Whilst we remain true to one of our core purposes as a choir school, we now have well over three hundred boys and girls aged 3-13 and a flourishing boarding and day community who are part of this exciting place.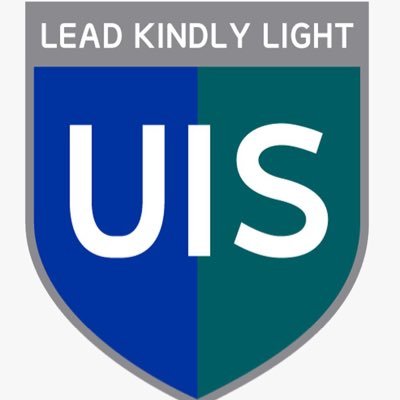 GEMS United Indian School
Learning begins in the classroom. GEMS United Indian School believes students should have the opportunity to attain skills beyond their curriculum, which is why they offer a vast range of incredible extra-curricular activities.
GEMS Metropole School
Their highly experienced, dedicated teachers ensure that every young person's learning is at the heart of what they do. Their core purpose is to achieve academic excellence alongside extensive enrichment opportunities to develop the whole child. They encourage every student to be actively engaged learners, whether it's in the classroom, across the school, or in the wider community.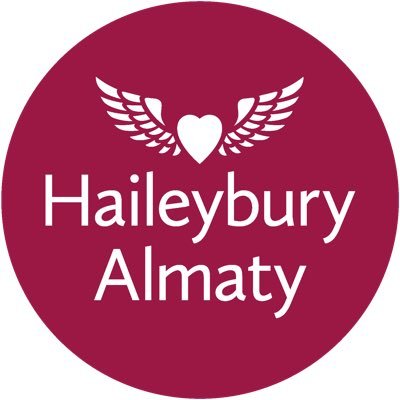 Haileybury Almarty
Opening its doors in 2008, Haileybury Almaty became the first British independent school in Central Asia. Operating on a 'not-for-profit' basis, the school follows a British curriculum for pupils aged 5-18. All lessons are conducted in English with the exception of language lessons. Local children study the Kazakh language throughout their time in school.
Unity City Academy
Unity City Academy is committed to providing a stimulating, supportive and mutually respectful environment. At the heart of their vision is a strong work ethic where every student is entitled to enjoy the best education and to celebrate their own achievements and those of others.
West Kirby Grammar School
Every student arrives at West Kirby Grammar School with a unique combination of talents, skills and aspirations – it's their job to help each of their students to discover and nurture theirs. They do this by providing pupils with a wealth of opportunities and choices, enabling everyone to find out what they enjoy and are good at. They create a caring and supportive environment, whilst at the same time allowing students to solve problems for themselves, ensuring that they develop resilient and enterprising learners.
GEMS Wellington Academy - Silicon Oasis
GEMS Wellington Academy - Silicon Oasis is a distinctive and special place where children feel valued and their imagination is very much alive. They encourage the various talents of their students in order to ensure that they all develop confidence and independence that is recognised by everyone who meet them.
GEMS FirstPoint School - The Villa
The world that a student will graduate into will be different to the world of today. Being prepared to excel in an ever-evolving world is what graduates of GEMS FirstPoint School - The Villa, are being taught to do.
New Cairo British International School
NCBIS is a truly international community with more than 70 nationalities represented in its student population. The school prides itself on its close-knit community and is widely recognised for its welcoming environment.
King's College, The British School of Panama
King's College, The British School of Panama opened its doors in September 2012. The school is located in an idyllic setting, surrounded by the Panamanian rainforest in the area of Clayton and is approximately 6km from the city centre. Clayton is a very green area developed from the former US military base. The school currently has a roll of approximately 350 students from 32 nationalities ranging from age 3 – 18 years old (Nursery to Year 13).
GEMS Modern Academy, Kochi
GEMS Modern Academy, Kochi aims to provide a conducive learning environment for all students to achieve intellectual, emotional, academic and personal excellence to meaningfully participate in and responsibly contribute to the global world.
Scholars International Academy
Scholars International Academy (SIA), provide a rich learning environment to unlock a child's full potential. Scholars International Academy follows an interdisciplinary British Curriculum that educates students from 60 different nationalities. SIA has an excellent childhood development programme that helps create a strong foundation for the students which leads to higher education.
Westbourne Primary School
Westbourne is a friendly, caring, family community striving for excellence - committed to the achievement and sharing in the success of each individual. They aim to nurture children's aspirations on their life-long journey.