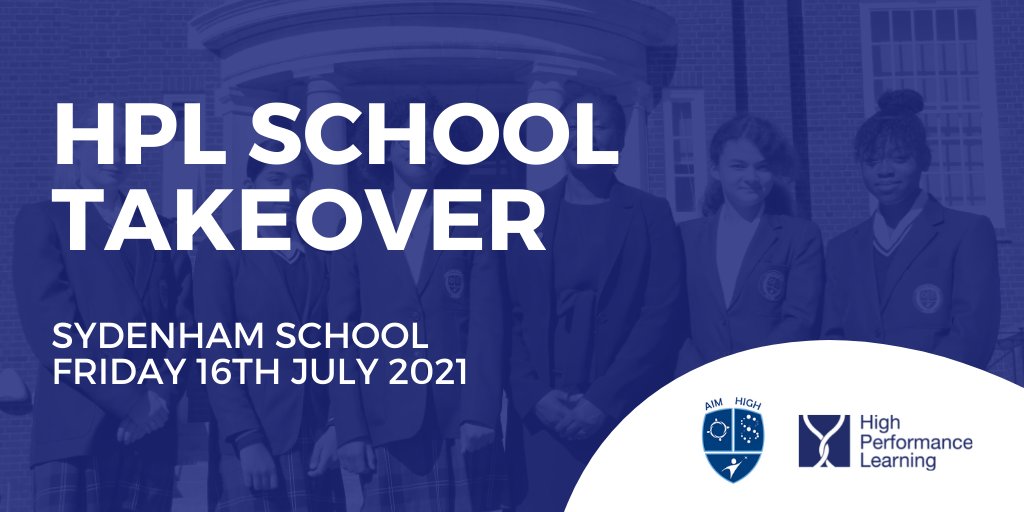 Sydenham School, took control of the High Performance Learning (HPL) Twitter account on Friday 16th July to share their Well Me Well World Event.
Throughout the day, Sydenham School shared their event that focused on the Values, Attitudes and Attributes (VAAs) - especially the value of Empathy. Creating the high performance learner is not just about learning how to think, it is about how to think responsibly and in a way that is effective in life and the workplace. Developing empathy and concern for society helps learners to deal with ambiguity and with complex problems.
Sydenham School's event demonstrates how a school can nurture a concern for society through a specific event which then continues more generally through the day-to-day life of the school.
We pulled some Tweets together into the moment below:
Sydenham School Twitter Takeover
Want to know more about High Performance Learning?
High Performance Learning (HPL) is for ambitious Headteachers, Principals, Senior Leaders and Governors who want to strengthen teaching and learning with a framework that protects well-being and delivers student outcomes.
---